Because fall refuses to show her pretty little self to me outside [at least for this week… there is relief coming SOON!! Like in a few days!!!!!!!!!!!!], I figured I would make fall happen inside. A big way for me to feel like it's fall is to bake, and to bake something with pumpkin in it. And, since I volunteered to bring something baked to Angelina's Halloween party/parade tomorrow at her school, I had a reason! While leasurely browsing blogland, I stumbled upon these cookies, and KNEW that's what I was going to make! So I went to the store, bought the few ingredients I needed and then went to work…
They are really good! Here is the recipe. Go make some, and enjoy some Fall indoors!
To top that off, I made homemade applesauce too!! We bought some apples at Costco a week or so ago, and they didn't taste all that great… kinda bitter. But, I hated to waste them, so today I decided to make applesauce out of them…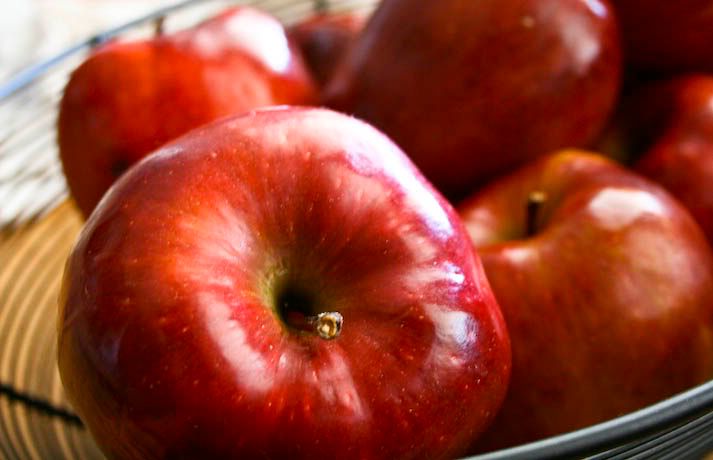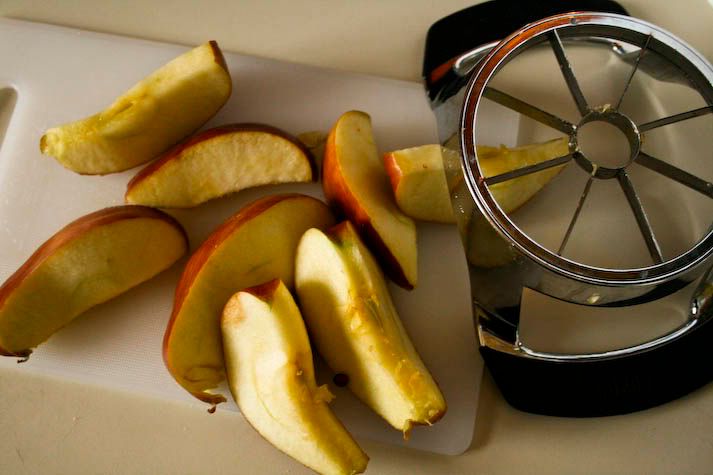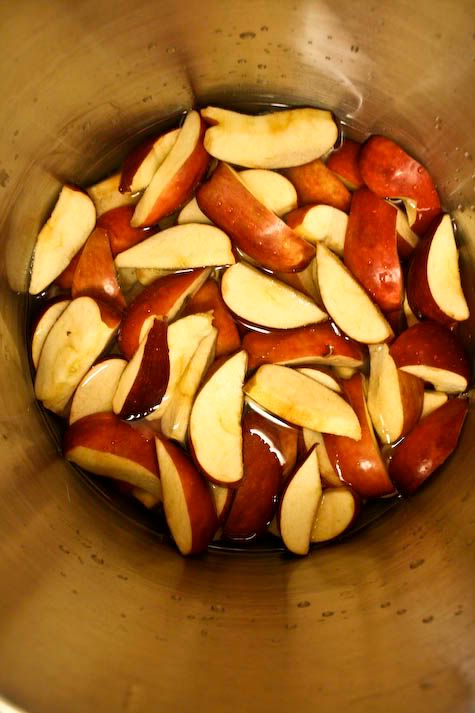 I just winged it, but I know you can google "Homemade Applesauce", and a million results will show up. The applesauce turned out great!! It felt good to just be in the kitchen and bake at a leisurely pace. No rushing, just me and the ingredients. I felt so domestic! While the cookies baked and the apples simmered, I was sewing. One of Zoe's dresses was getting too short, and since A. I couldn't let go of it… it's cute! and B. It's a solid color, I figured that I could add a couple inches of fabric to the bottom of the dress for length, so I did that this afternoon too…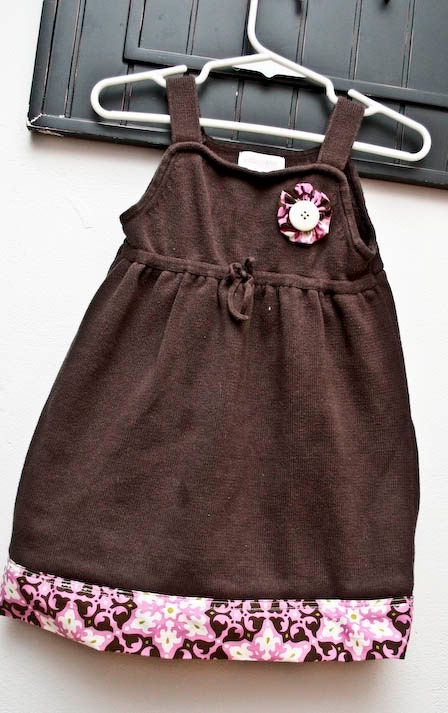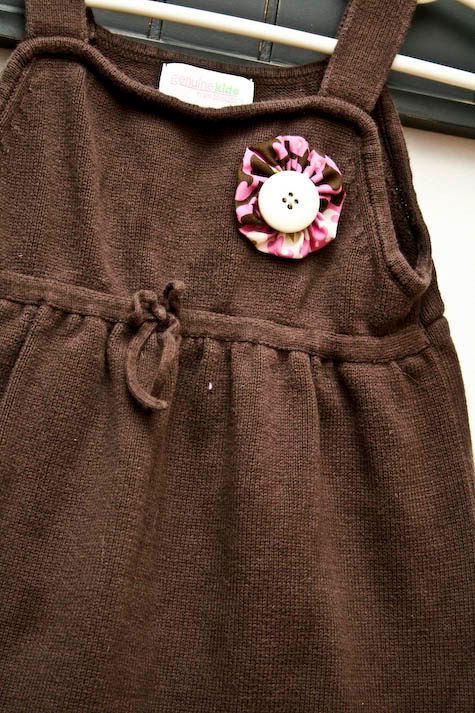 It turned out really cute!! Now she has lots more uses for it! That was my goal. ;)
I've also really been enjoying making these lately…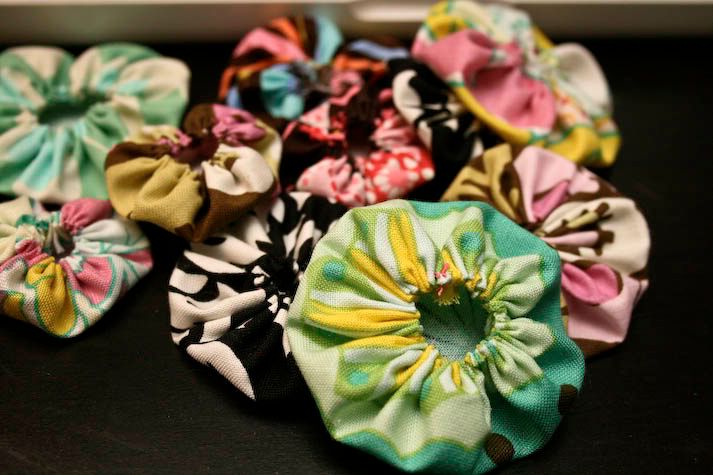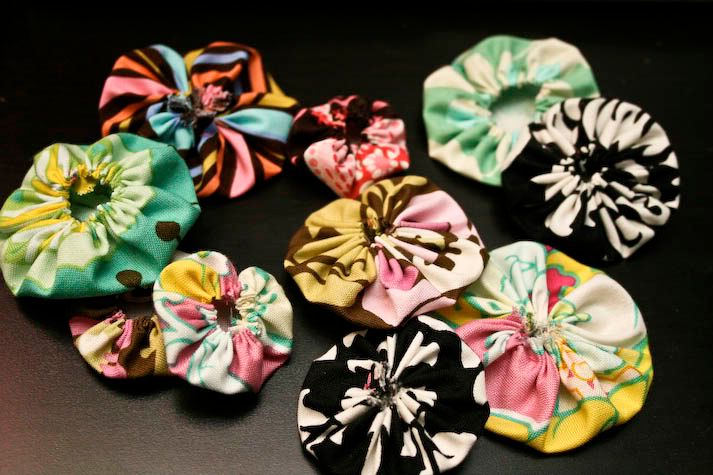 Yoyo's! They are easy and fun to make. :) I added one to Zoe's dress with a button sewn on top.
Wow! I have blogged a lot lately. Seems I feel like I have a lot to say! LOL. Gearing up for Halloween tomorrow. I really can't believe it's already tomorrow! For now, I leave you with a couple more pictures… of Angelina. ;)
xoxo,
Shealynn