Here she is… being a ballerina… well. Sort of. It's more like stand there, and look terrified and dumbfounded. LOL. But, she will get used it … this week we weren't aloud to be in the room with them, so she wasn't as distracted with her mama being in there.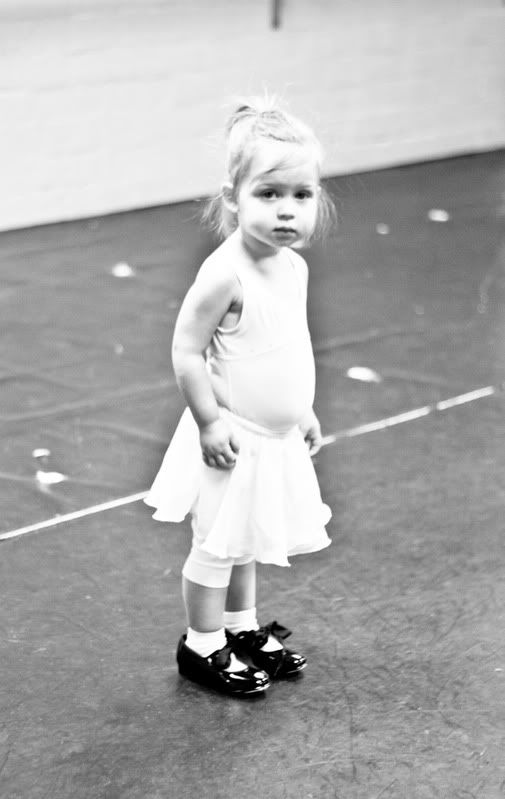 Also meant that I wasn't able to get too many pictures… but heck, 2 is better than none. And, yes! She is doing tap as well. ;)
******
Also, I have been asked some questions lately, about photography, fabric, giveaways, etc. So, I figured that I would do a Q&A post next week… if you have any questions about Whatever, then, go ahead and leave them in the comments section of this post, or email me: shealynn AT gmail.com –
******
If you are looking for the giveaways… Scroll Down or Click HERE!
XOXO,
Shealynn