Don't forget to enter the MKL Designs Holiday Card giveaway! Click HERE. It ends this Wednesday!!

________________________________________________________________________
Hello. How was your Monday?
Mine was ok… until the toilet overflowed
all over the bathroom floor into my bedroom,
and then proceeded to overflow up through the
bathtub and shower drain.
It's fun times here, people! Fun times.
So… let's make Monday better, shall we?
How about a giveaway?
Awesome.
Have you heard of Gussy?
Consider this a warning of extreme cuteness!
Because, I know you all are going to love
what she makes. :)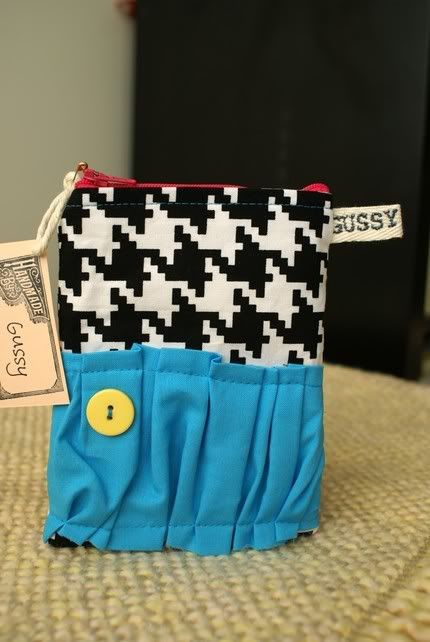 Ummm…. yeah.
Totally cute.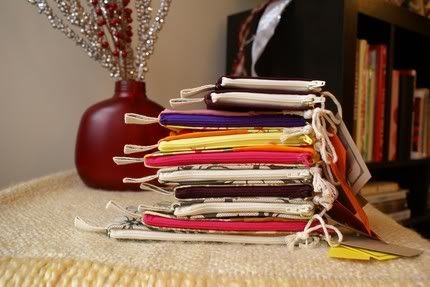 Wouldn't these make great stocking stuffers?
Or you could always buy 1 or 10 for yourself. :)
I know you want one!
I sure do.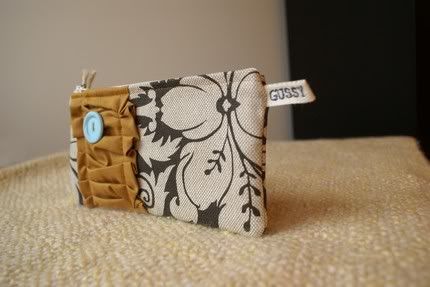 Guess what? Maggie – the owner of Gussy
is offering ONE lucky lucky winner
a $30 gift certificate to her shop!
How seriously awesome is that?!
(She is taking orders for Christmas until 12/14)
Leave a comment for each one!!
Remember! You
do not
have to answer every question,

but the more you answer

, the more chances you have at winning. :)
And

PLEASE

remember to

check back here

to see if you have won! If you win, you

must

send me an email claiming your prize.
1. Just leave a comment.
2. Go visit
Gussy
. Come back here and tell me what's your fave.
5. Blog, Tweet and/or Facebook about the giveaway.
6. Follow Me on Twitter.
7. Follow my blog.
8. Buy from
Maggie's shop
before the giveaway is over and receive
5 extra entries
!
Make sure you come back here and let me know you did… also make sure you let
her know you're from THE BENNER DAILY.
9. What would you like to see me post about here on The Benner Daily? Besides tutorials… I promise – when I have time I will do some tutorials. :)
10. Tell me – what do YOU want for Christmas?
Good luck!!
This giveaway ENDS next Monday … time? … you'll see. ;)
Thank you

Maggie
for offering to do a giveaway on The Benner Daily!! You rock!
If you're interested in sponsoring The Benner Daily, we would Love to have you!
Please email for more information!
shealynn AT gmail.com
P.S. Go to Ucreate and check out the awesome
shops participating in her Online Holiday Boutique!
Click
here
. I may or may not be offering
a discount. :)
P.P.S. Click
here
to enter to win a *Shey*[B]
Camera Strap Slipcover.