First of all!
I am really glad my tutorial
was so helpful to so many of you!
Now you need to share what you've made!
Comment with links.
So, I have FINALLY uploaded my Christmas
pictures! Kids opening their presents.
We open all of our gifts on Christmas Eve night
and reserve Christmas morning for Santa. :)
I didn't end up take pictures of my girls opening
their Santa gifts. I was a zombie that morning.
I am sure all of those pictures would have been blurry. LOL!
Here we go…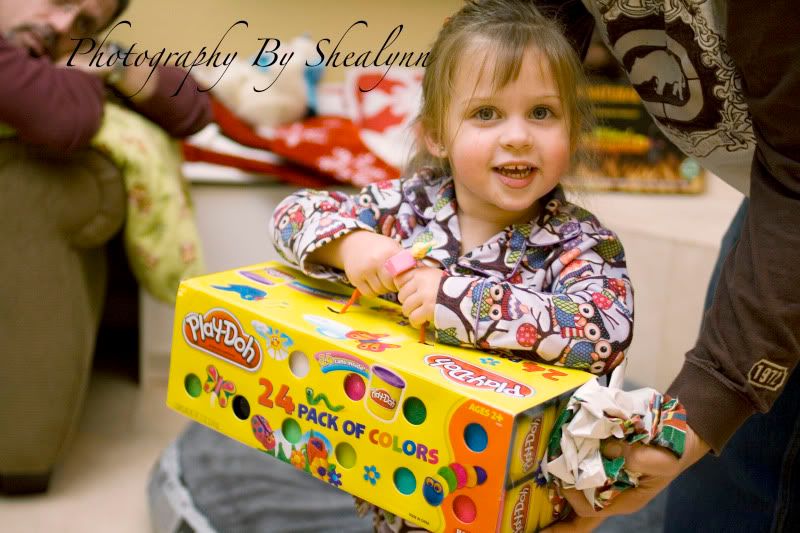 I went back and forth on getting these letters for Zoe.
Finally I caved and bought them.
I really could not resist.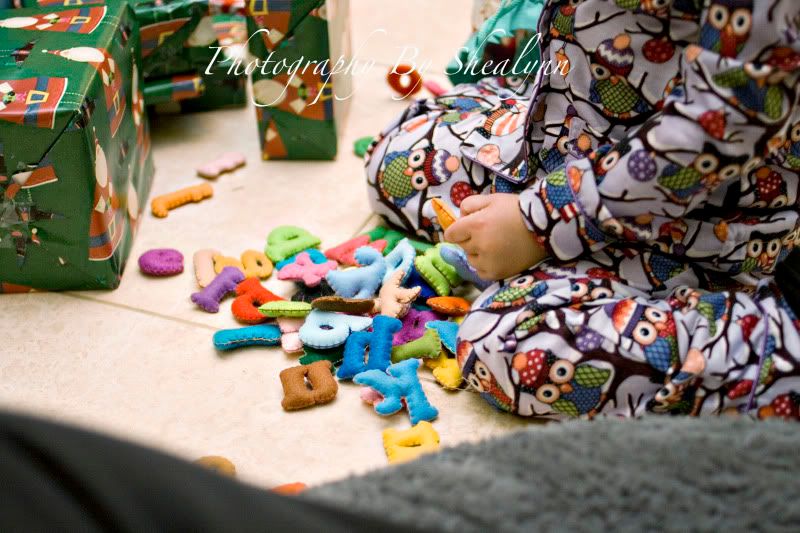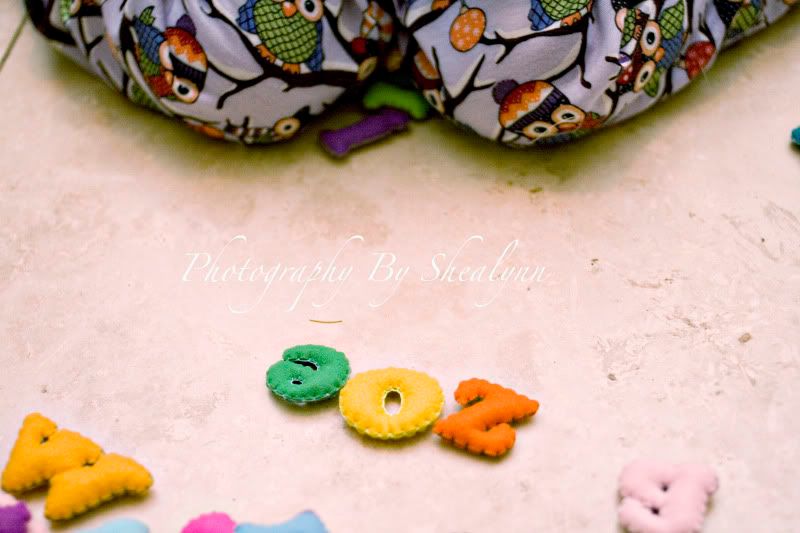 Angelina really wanted this teddy bear.
From the grocery store of all places. LOL!
Daddy came through, and she was thrilled!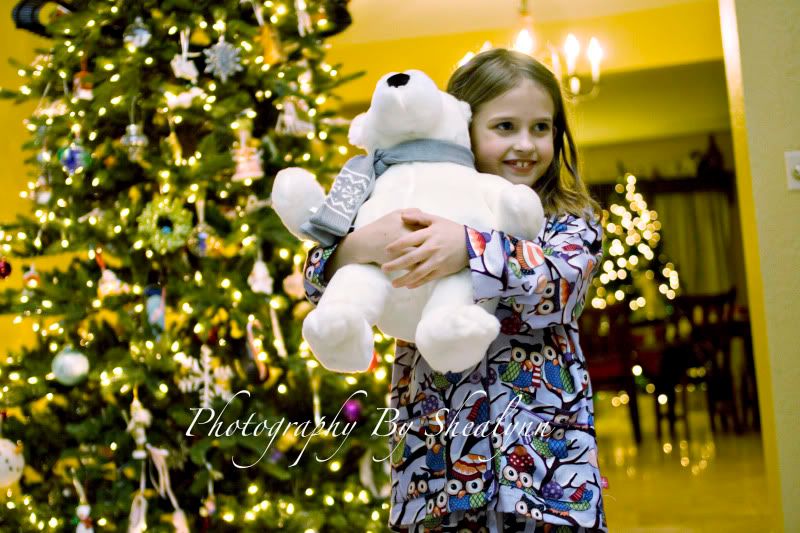 My dad build boat models.
We bought him Noah's Ark.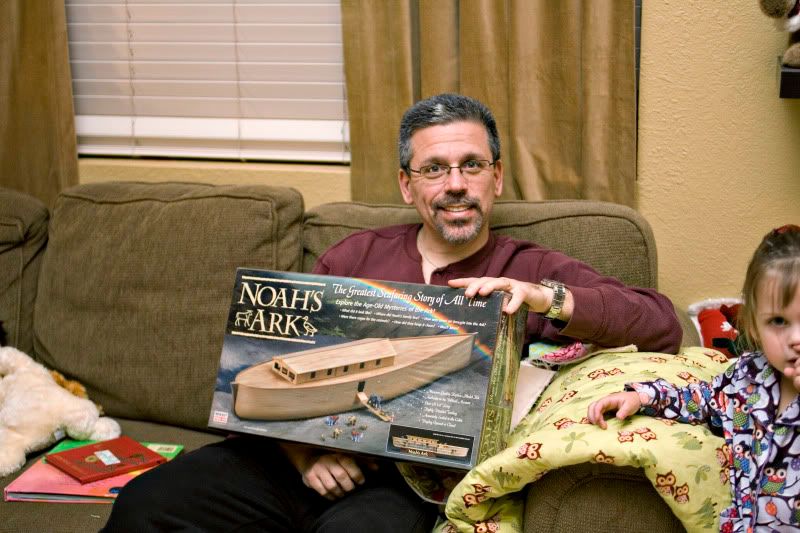 My kids are helping Grandma
open her gift. How cute is this picture?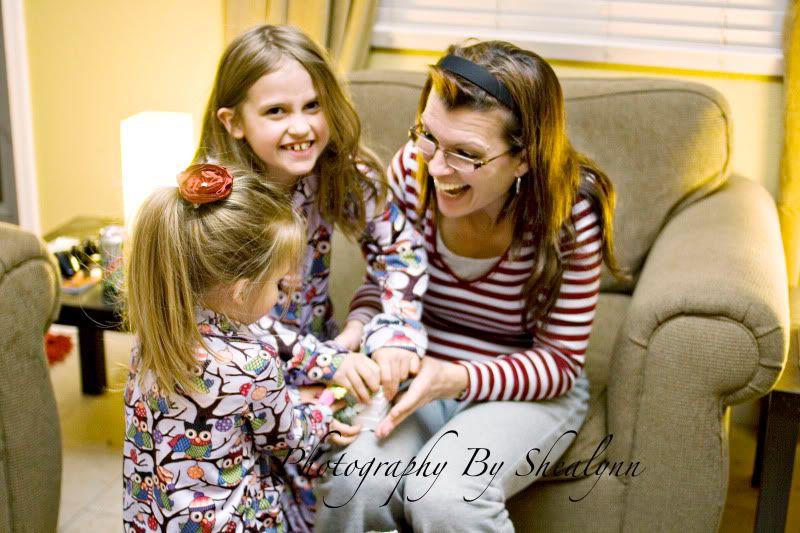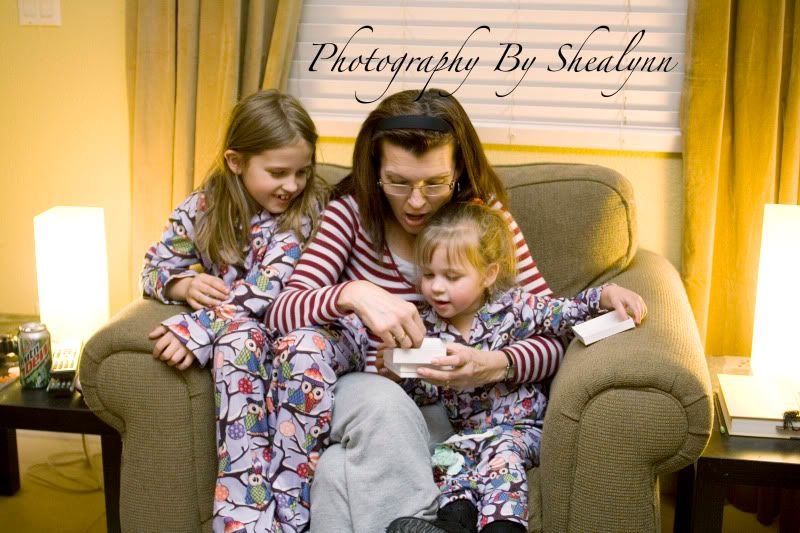 My mom ooohed and ahhhed at her necklaces
that Denise made! You all really need to visit her
shop! Her stuff is so fabulous!
And I bought myself
this
necklace.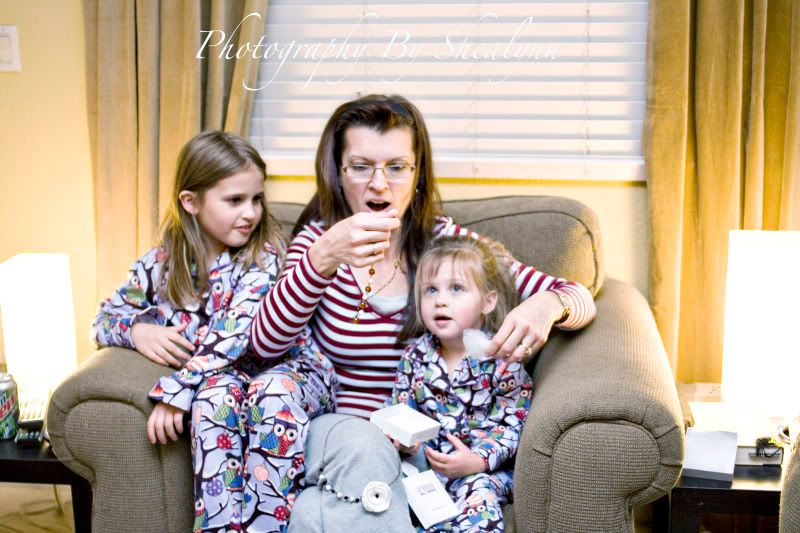 My girls gave them to her. :)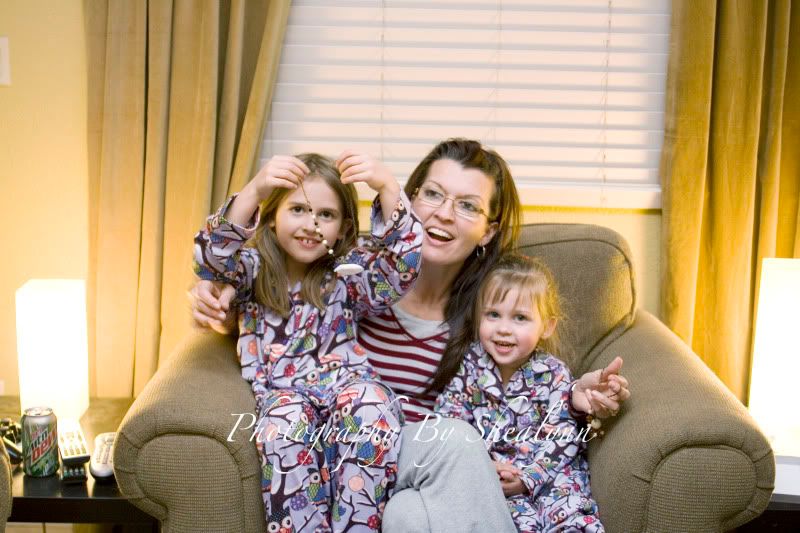 I made my mom several scarves.
4 scrunchy scarves and 1 patchwork scarf.
I din't think this is how you're supposed to
wear them, are you? ;)
Mike and I also bought my mom a
few things from
this
shop.
I bought myself some stuff from there too!
FABULOUS!!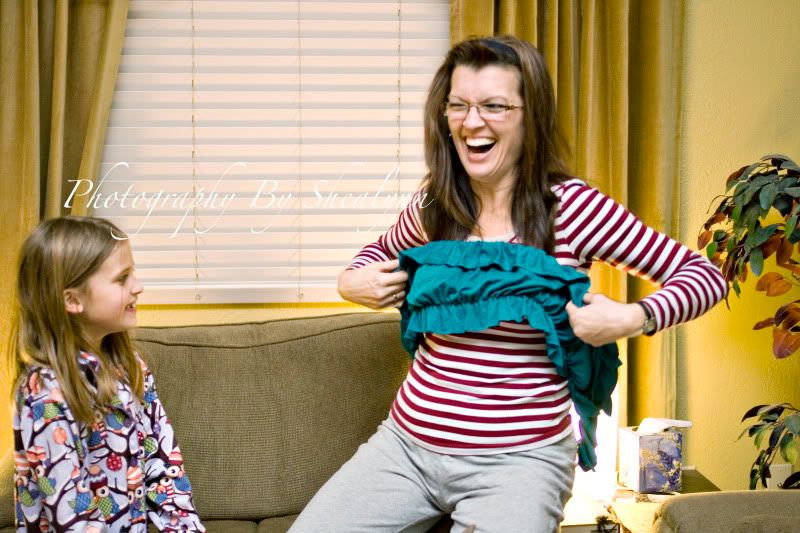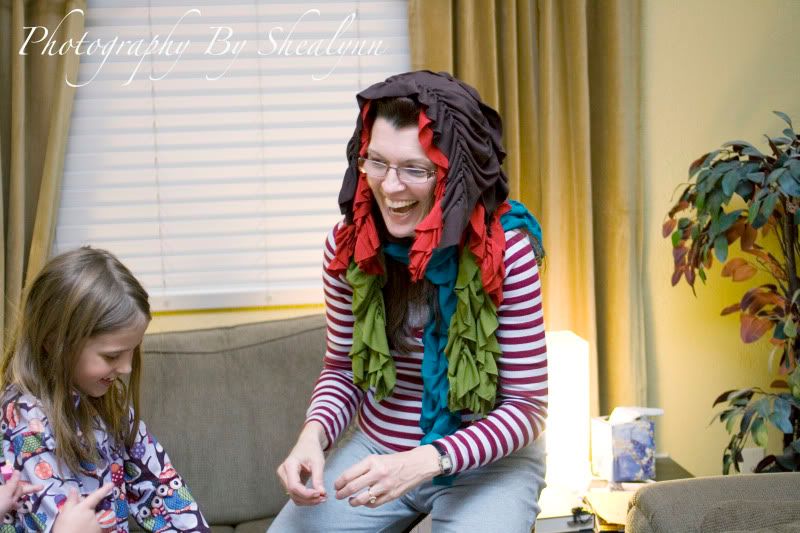 Zoe loved her puzzles…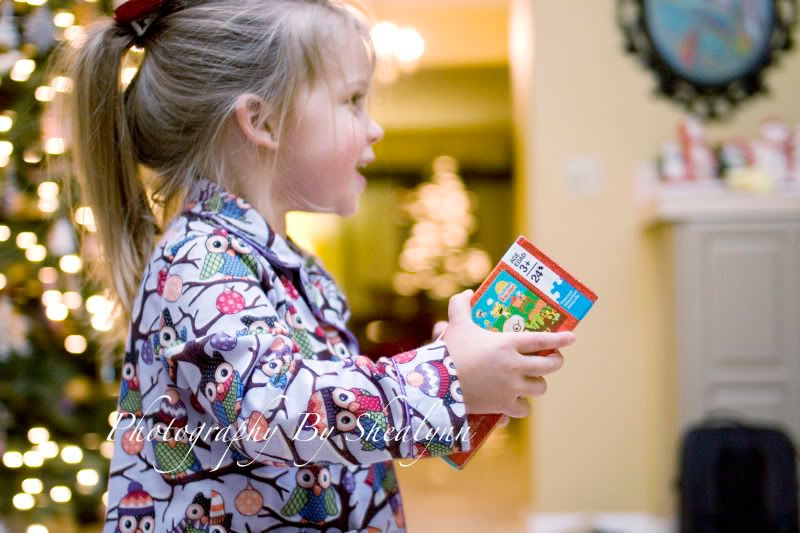 And Angelina LOVED her quilt! :)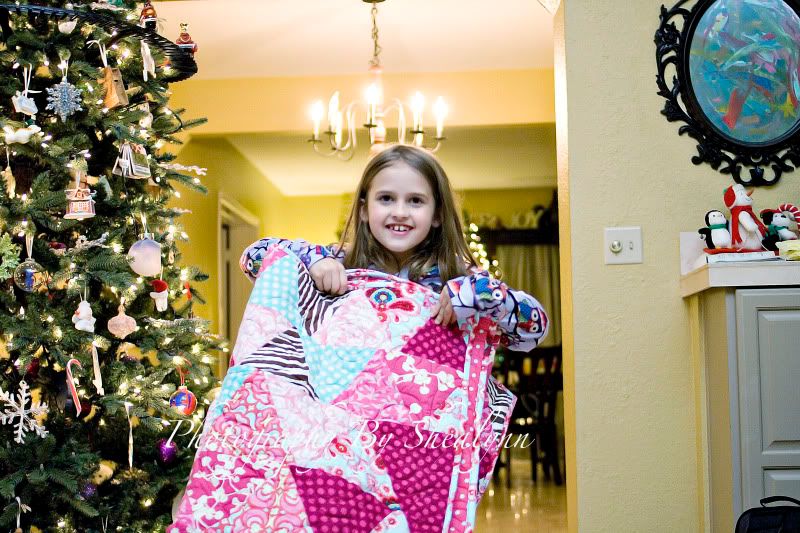 Mike got … an iron?
Man does he look excited or what?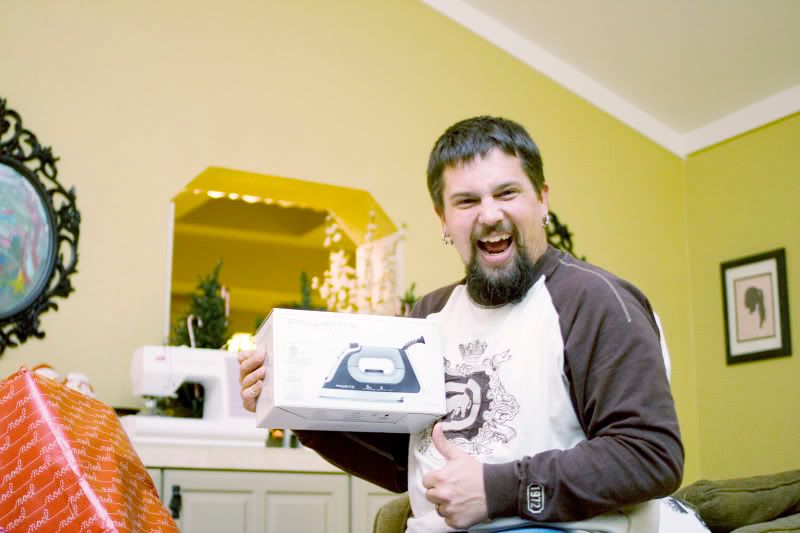 No! It was Not an iron!
ha! Just another Playstation 3 Controller.
Zoe threw his last one away. Ooops!
Now he has 2 again.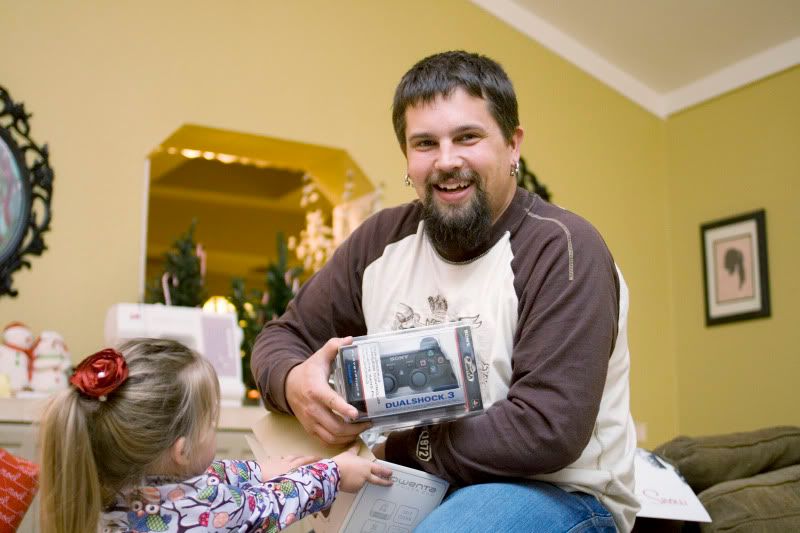 He also got 2 new Playstation 3 games from me.
And Fight Club on BlueRay.
And our girls got him another
Playstation 3 game kit thing. LOL!
He is going to be busy!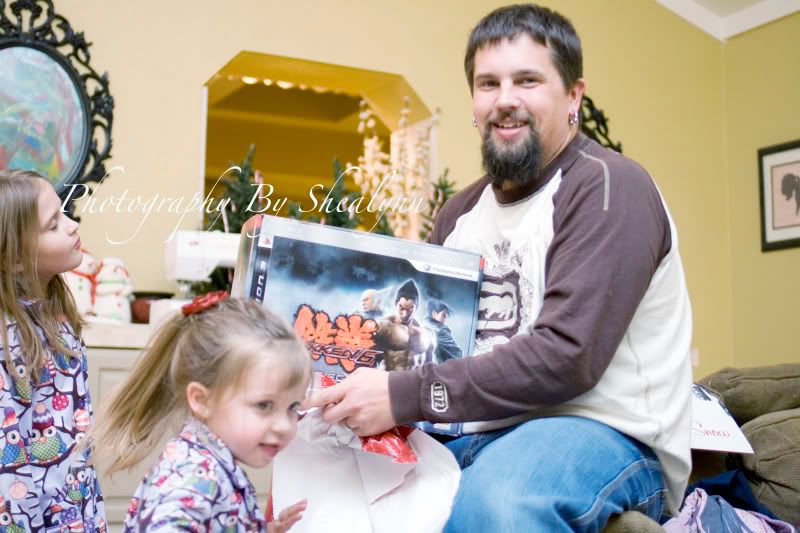 This picture cracked me up!
Zoe was trying to get her tub of playdoh
out of that bag. ha!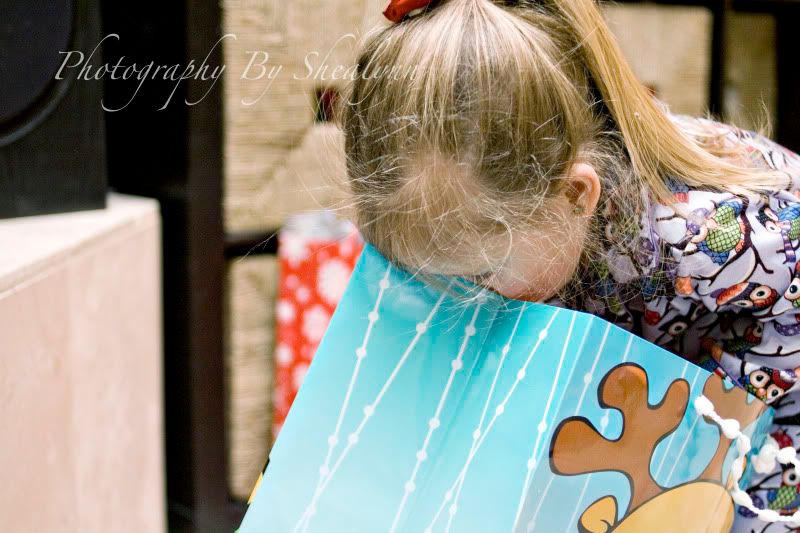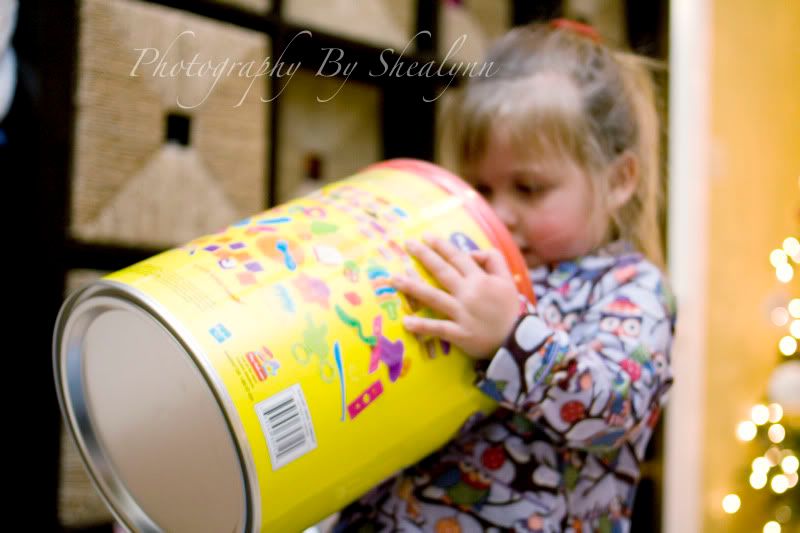 I got Angelina some books…
see the book on your right?
The Phantom Tollbooth?
I read that was I was little. She couldn't believe it.
Not pictured it The Indian in the Cupboard.
Do you remember that book?
It was one of my favorites.
Zoe still loves Wubzy.
She got a Wubzy she can bathe with.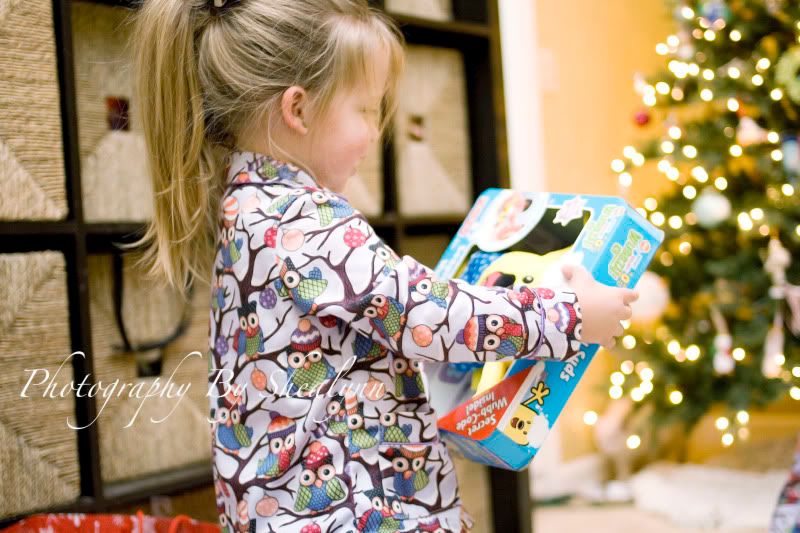 And their last gift was the big gift.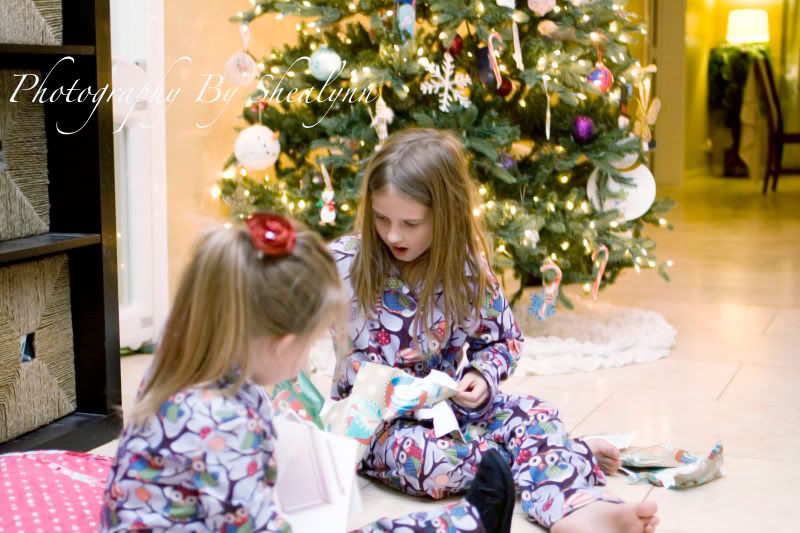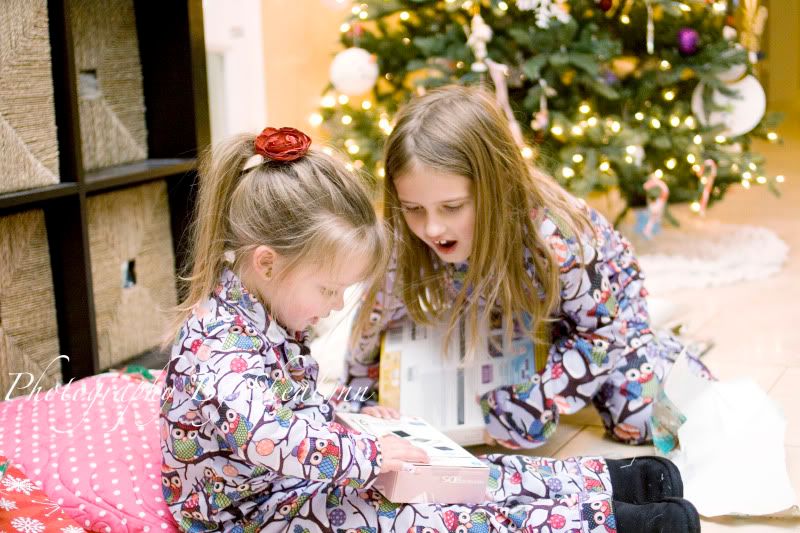 Angelina got the Hanna Montana Playstation Portable
And Zoe got a pink Nintendo DS.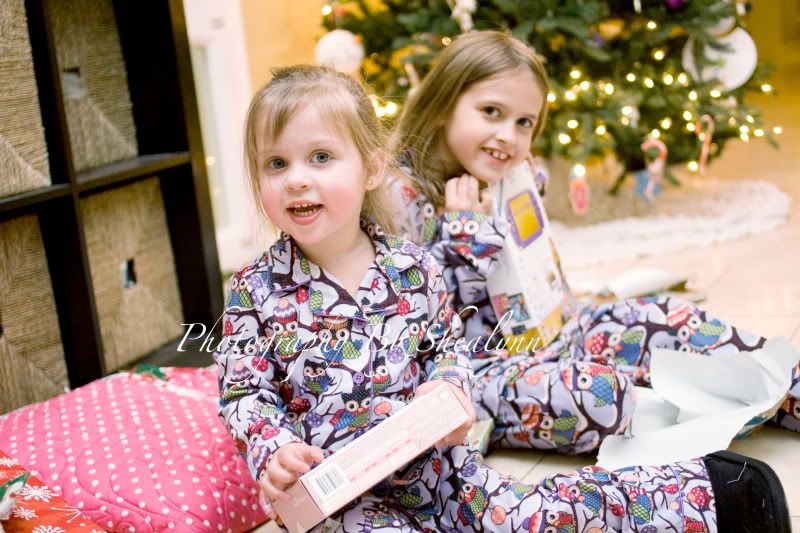 I know! I am no where in these pictures.
Pretty sad! LOL!
My girls got me the BedHead Hair Straightener that I REALLY wanted.
My parents thought I was really weird for
getting so excited about a hair straightener.
They just don't understand! ;)
They also got me a CUTE sweater jacket, a dress/shirt and a ton of
fantastic things from Bath and Body Works!
Then, as you know, a week later Mike bought
me my Canon 5D. :D
This was our Christmas Eve!
Everyone made out like bandits!
At the end of the day, though.
It was just so fantastic to spend time my my family
and my parents. We so rarely see them, so this
Christmas was made extra special with their visit.
***
I will be back later! I made 3 new camera strap slipcover designs last
night!! Can't wait to share!