Remember there is a "Pin It" button at the top of each of my blog posts.  If you like it, click the Pin It button if you wish to share.  Follow along on my new Facebook page too!  I'll be announcing when giveaways are happening and more on there!  Click HERE to like the SheyB blog FB.
I swear I have a good reason for being MIA and being super behind on these tutorials!  More on that later, though.  :)
Today I'm bringing a blast from the past to you.
So many of you asked me if I could tell you how I made the scarves for my mom for Christmas – seen
here
.
Well, you'll be happy to know, that today, I will tell and show you!  Tutorial time!  :)
I hope this tutorial is helpful to you, and if you make some of these, please share!!!  Because these are so easy to make, you can make 1 start to finish in 10 minutes!  Not kidding.  Ok.  Here we go…
3 yards of Knit Fabric [T-Shirt Fabric]
1 spool of elastic thread
Rotary tool [Gingher Rocks!]
Matching Thread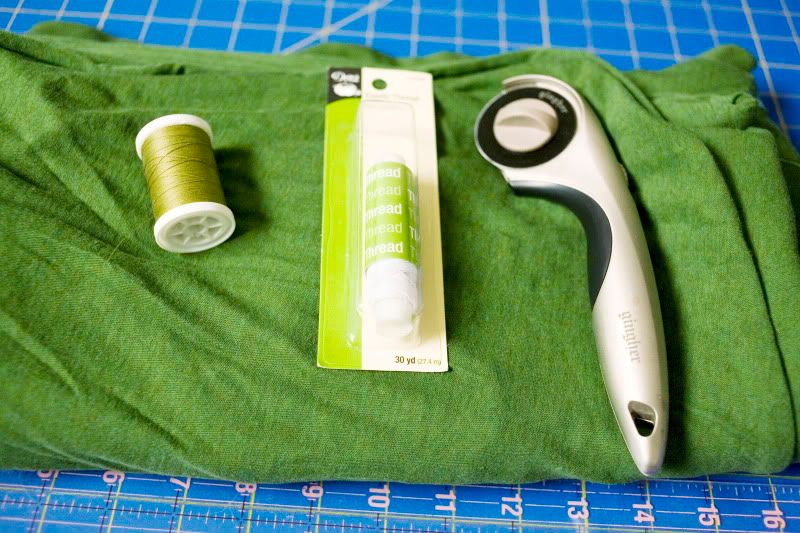 Now.  Lay your fabric out length wise.  And cut it 10 inches wide.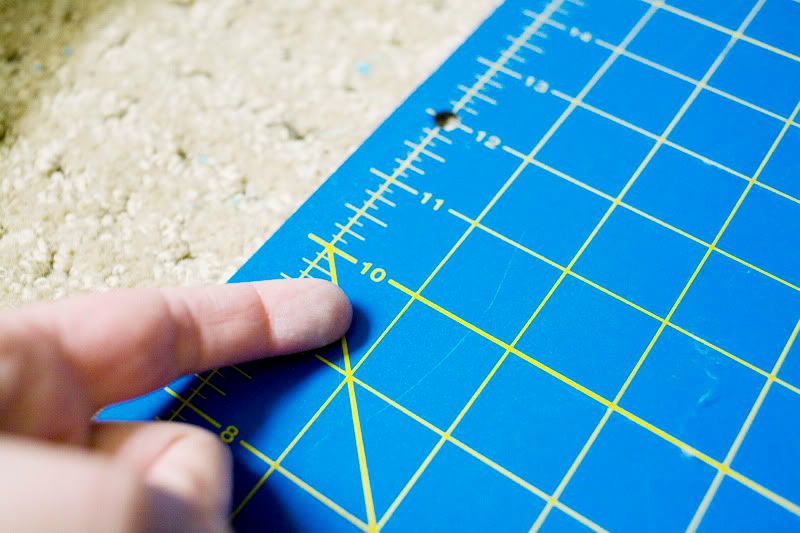 Good!  Now fold your 10 inch by 3 yard strip in half.  For this part, make sure you are NOT cutting on the fold.  If you're not sure what cutting on the fold means, click
here
.  Anyway.  Now.  Measure 5 inches [this will be the middle].  Cut up the fabric 22 inches . . .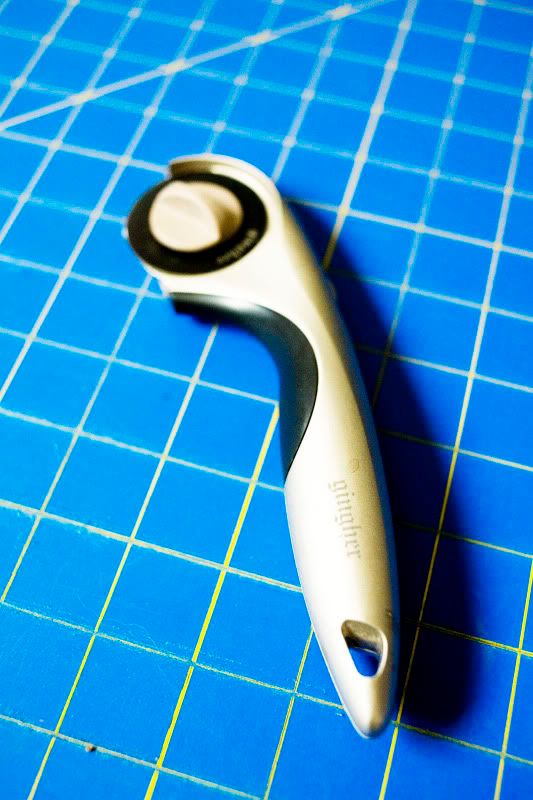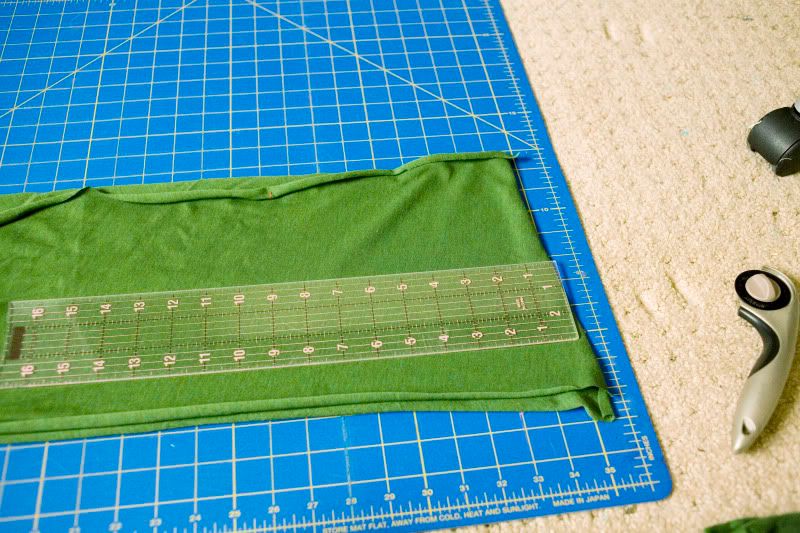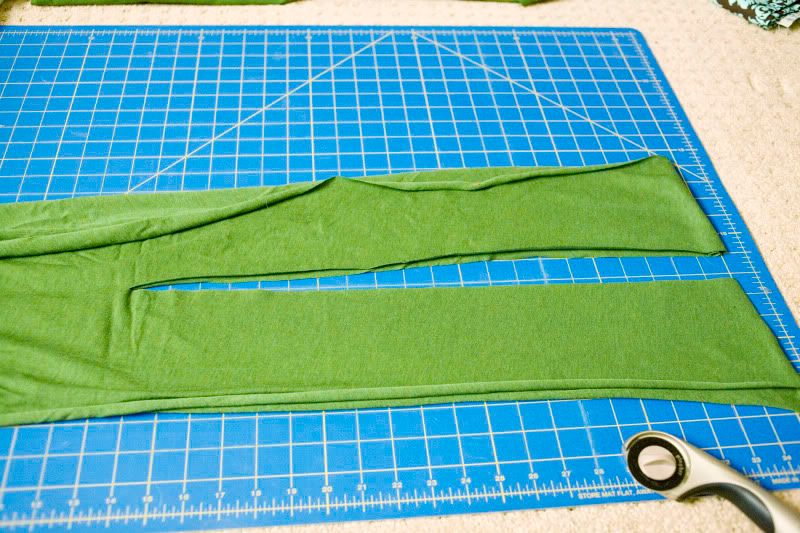 Now.  Grab your elastic thread, and a bobbin.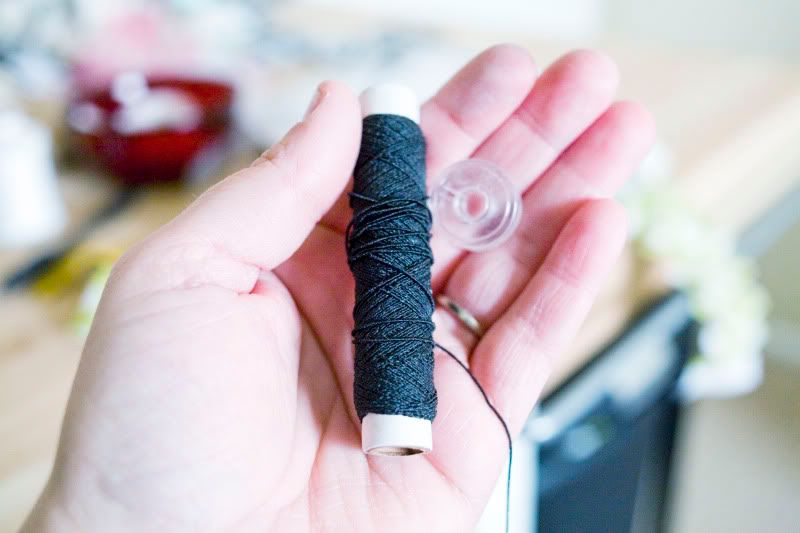 Start winding by slipping the end of the elastic thread into the bobbin hole.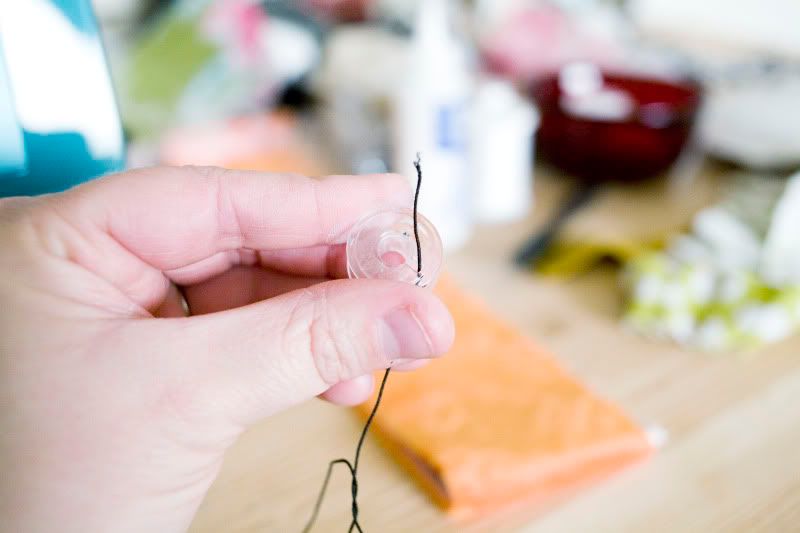 Now hand wind the bobbin.  Yes.  You have to do this by hand.  BE careful!  Do not wind it too tight, or it will lose it's stretch!  Do it loosely, but not too lose.  ha!!  If you have questions, as always, contact me!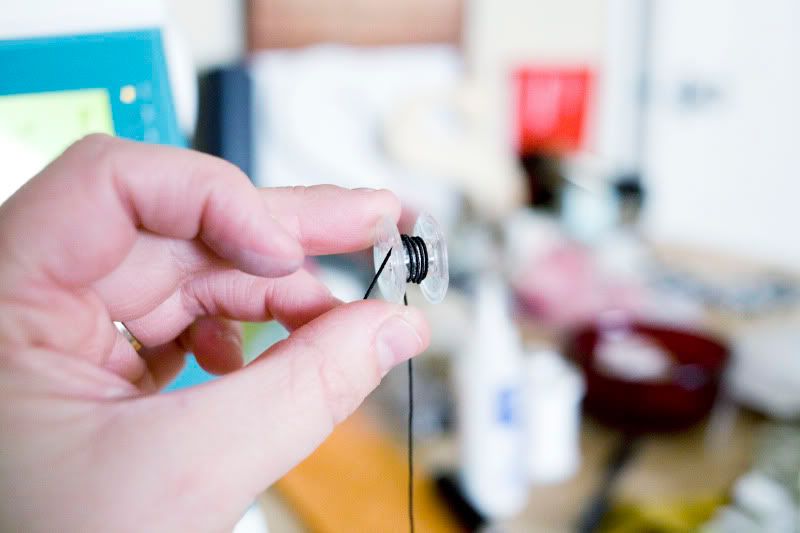 When you first start winding the elastic thread around the bobbin, make sure you hold the tail that you put through the bobbin hole.  Otherwise it will slip through the hole, and cause you to be frustrated.  And we don't want that.  ;)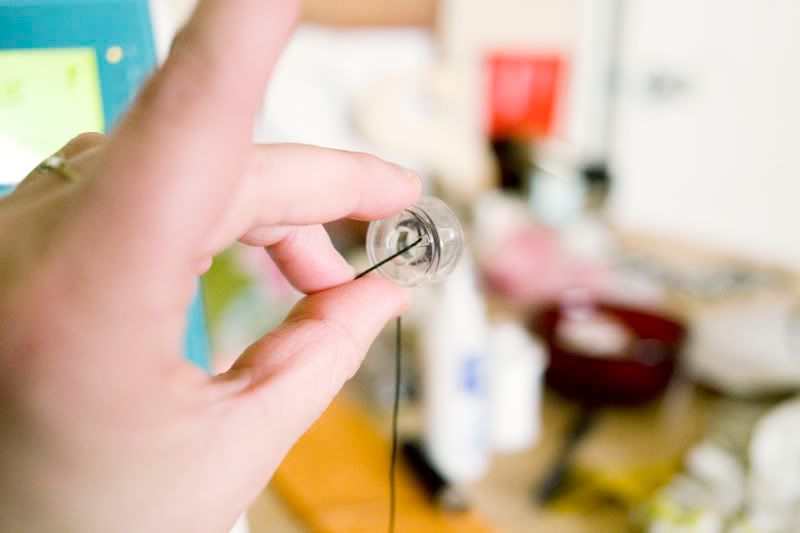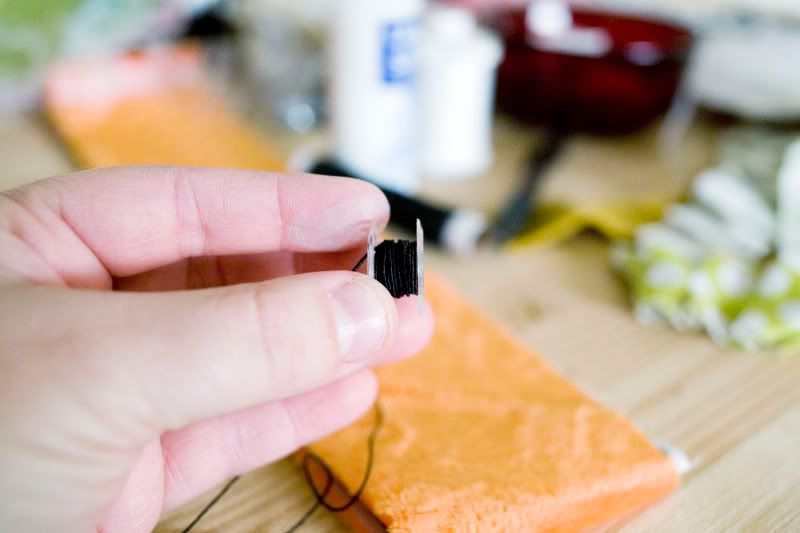 Now that that is done, trim that tail you were holding onto while winding…
If you don't, it will get stuck in your bobbin casing, and we definitely do not want that to happen!!
OK!  Now we are ready to load this elastic wound bobbin into the bobbin casing of your sewing machine… load it as you would any other thread.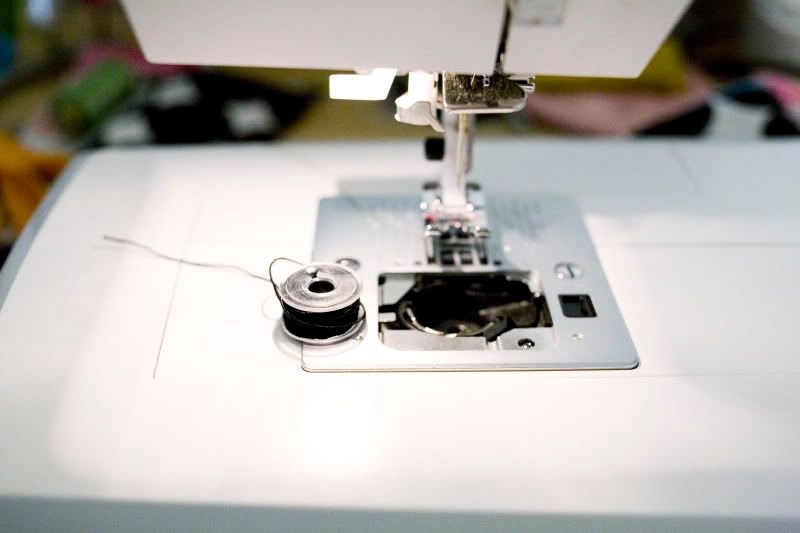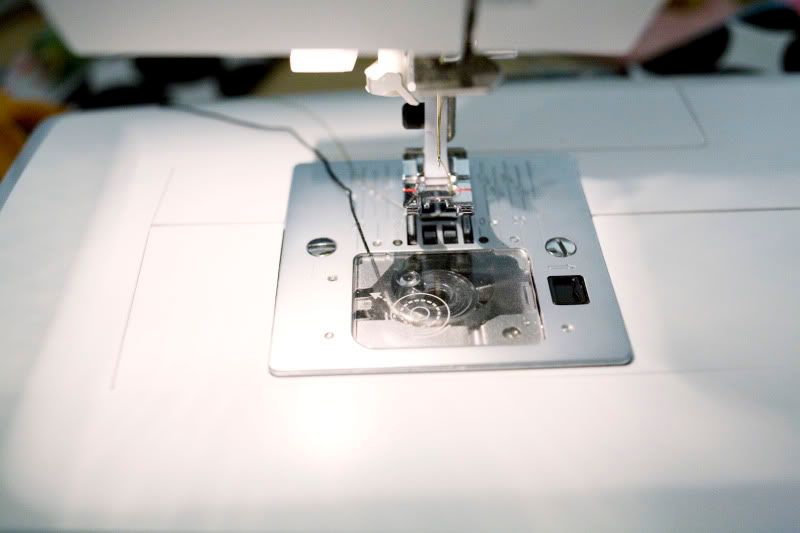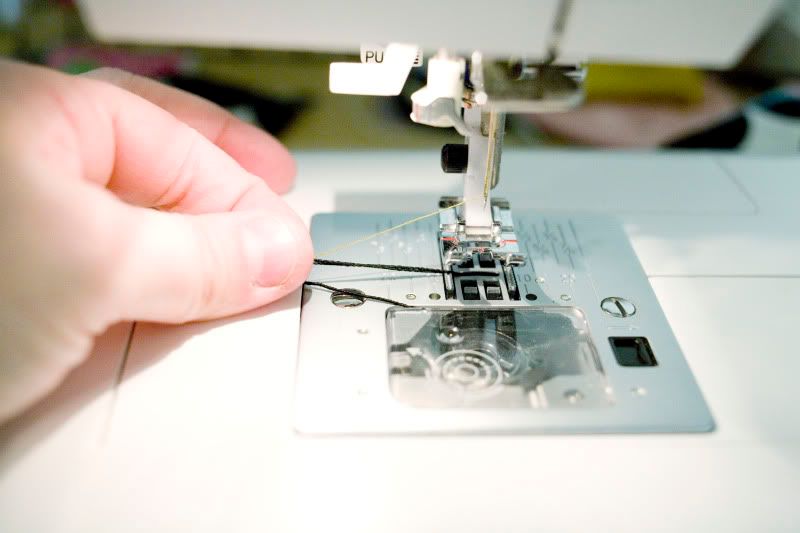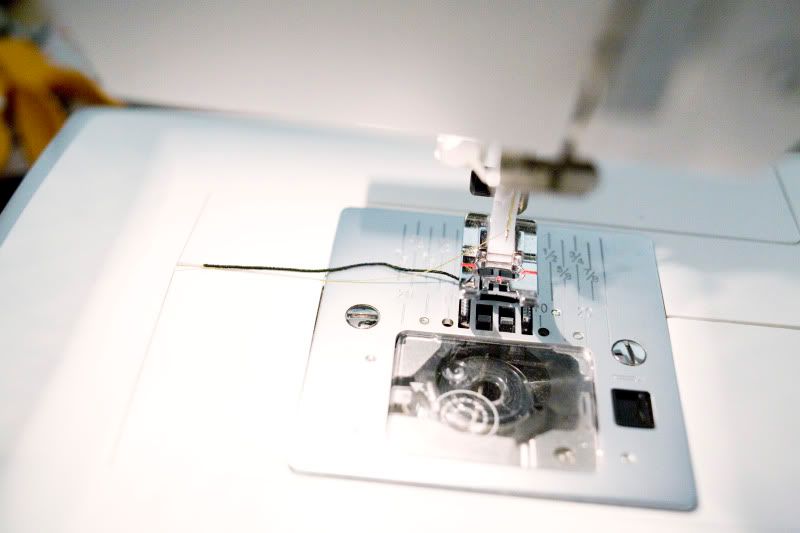 As for tension, I had mine set on 7.  But all sewing machines are different.  I like my tension to be tight.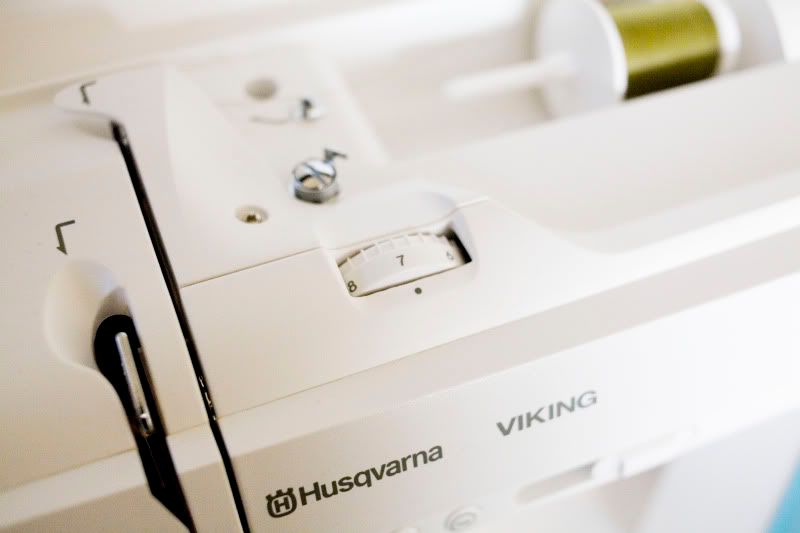 And, now you're ready to make your scarf!  Choose a side to start on… it does not matter.  Left, right, right, left.  Pick pick pick.  And don't worry if the ends of the fabric curl in.  It's normal…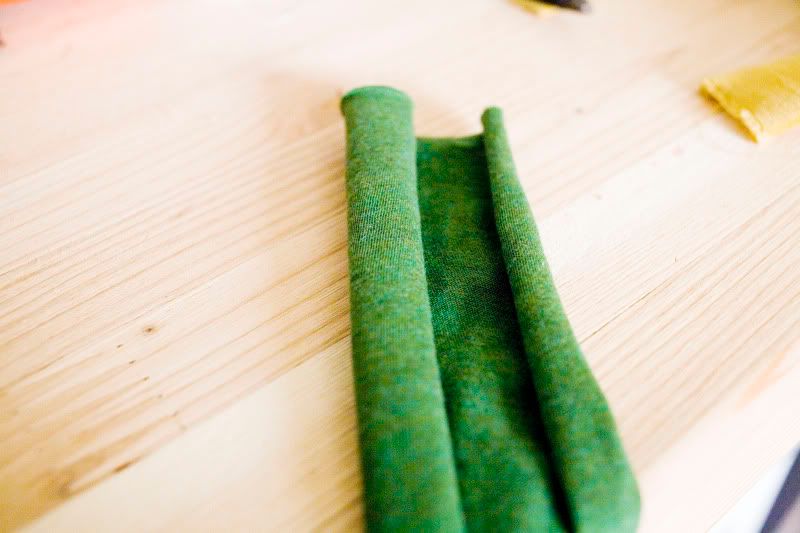 Let's begin!  Sew down the middle of your right or left side piece…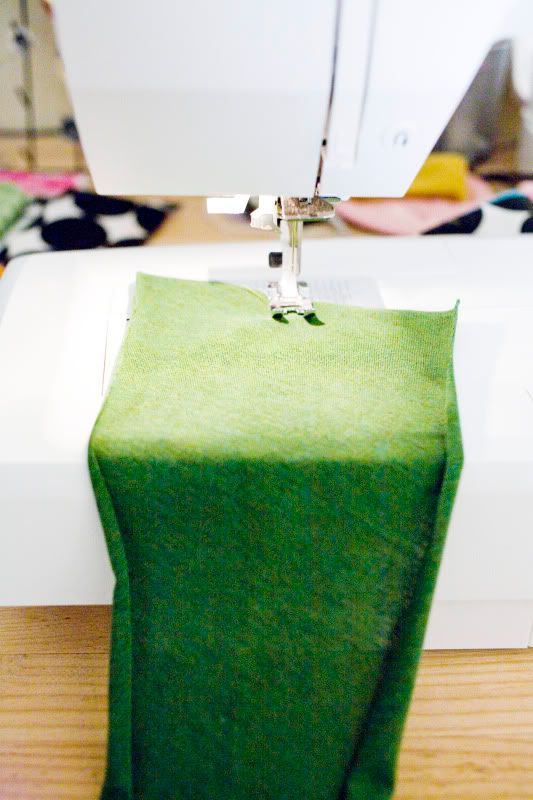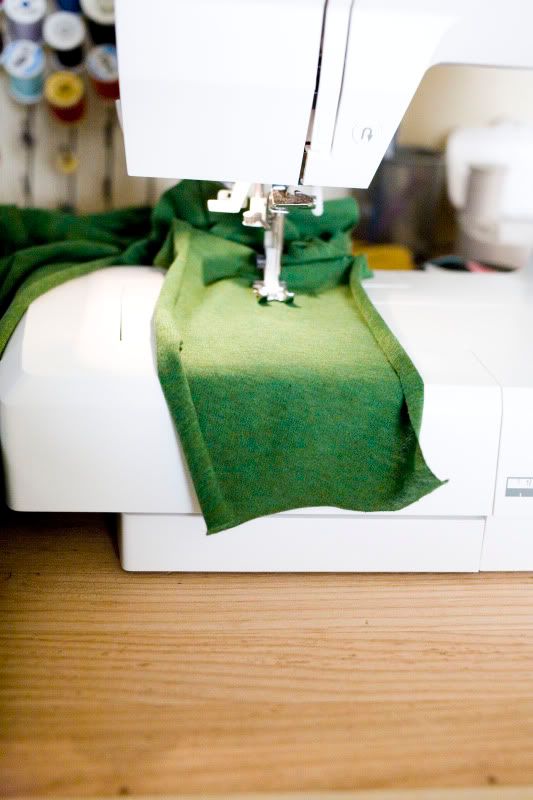 Keep going to the other end… then cut!  :)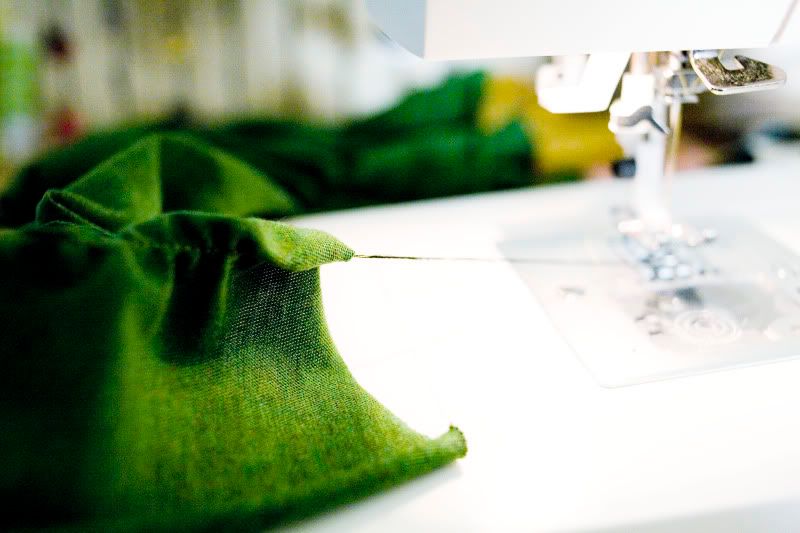 This is what the elastic thread on the back SHOULD look like!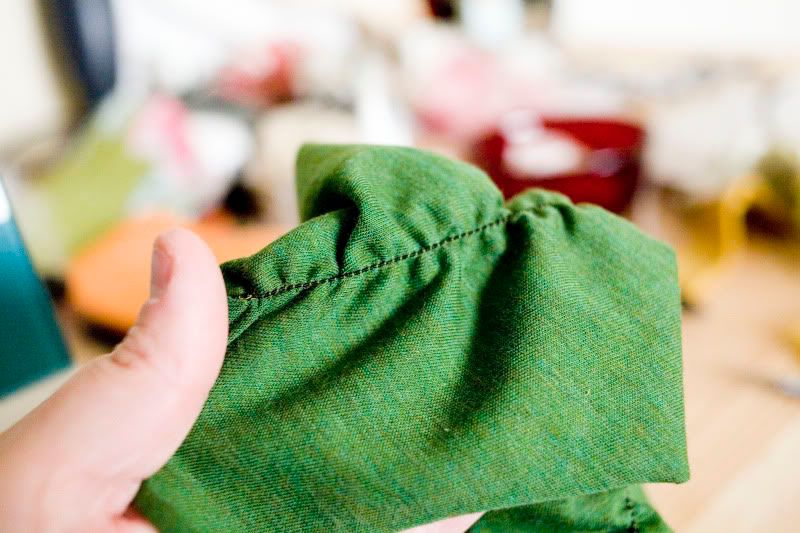 And this is what your scarf SHOULD look like so far…
Don't worry.  I know it looks weird now, but that will change.  Right now!  Sew the other side of your scarf so that it ruffles up too!
You are ALMOST done!  Now go to your ironing board..
lay your scarf on the ironing board with elastic thread facing towards the sealing.  Put your iron on the steam setting.  Hold the iron about 2 inches above your scarf and steam it!  The whole thing!  This will tighten up your elastic thread.
Guess what?!!  You're DONE!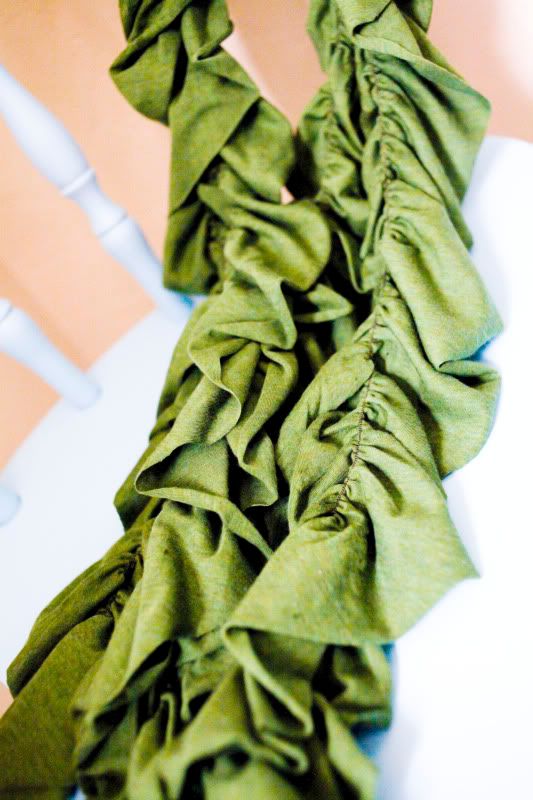 Put it on and show it off!!
I hope this tutorial was easy to follow!!  As always, share what you make with me!  I love seeing your creations.  You're all so inspiring!!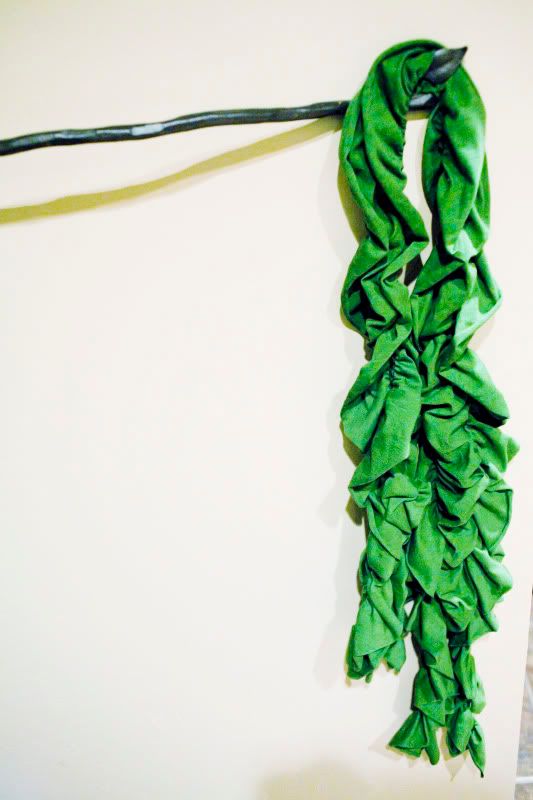 Whatcha think?
Enjoy!
If you have any questions at all, please feel free to leave a comment or contact me via email: shealynn AT gmail DOT com.
Remember to link me to your finished projects or if you make the recipes on here, please share a picture!!
Don't forget to go check out the other 22 tutorials!
Tutorial #1 – Handmade Candles
Tutorial #2 – Stamped Clay Tags
Tutorial #3 – Small Clay Doily Bowls
Tutoral #4 – Zipper Pouches & Clutches
Tutorial #5 – SheyB (Inspired) Camera Strap Slipcover
Tutorial #6 – Front Door Wreath Alternative
Tutorial #7 – Spray Painted Doily Canvas
Tutorial #8 – How To Use A Ruffler Foot
Tutorial #9 – Ruffly Door Wreath
Tutorial #10 – Leather Wrapped Bling Headband
Tutorial #11 – Camera Accessory Clip
Tutorial #12 – Redneck Wine Glass
Tutorial #13 – Scrap Fabric Garland
Tutorial #14 – Glow In The Dark Firefly Jar (by my husband)
Tutorial #15 – JUICE!
Tutorial #16 – Fabric Tape!
Tutorial #17 – Make Your OWN Ice Cream Cake
Tutorial #18 – Kale Salad
Tutorial #19 – Satin Gloss Canvas
Tutorial #20 – Homemade Hummus
Tutorial #21 – Bangles Galore!
Tutorial #22 – How A 5 Year Old Paints A Birdhouse
Don't forget!  This is starting THIS Friday!!  I'm so excited!  I hope you are too!!!